Currently, 964 items are in stock!
Notify me when YTX14-BS Chrome Pro Series iGel Battery is available
Ask a Question about YTX14-BS Chrome Pro Series iGel Battery
View full details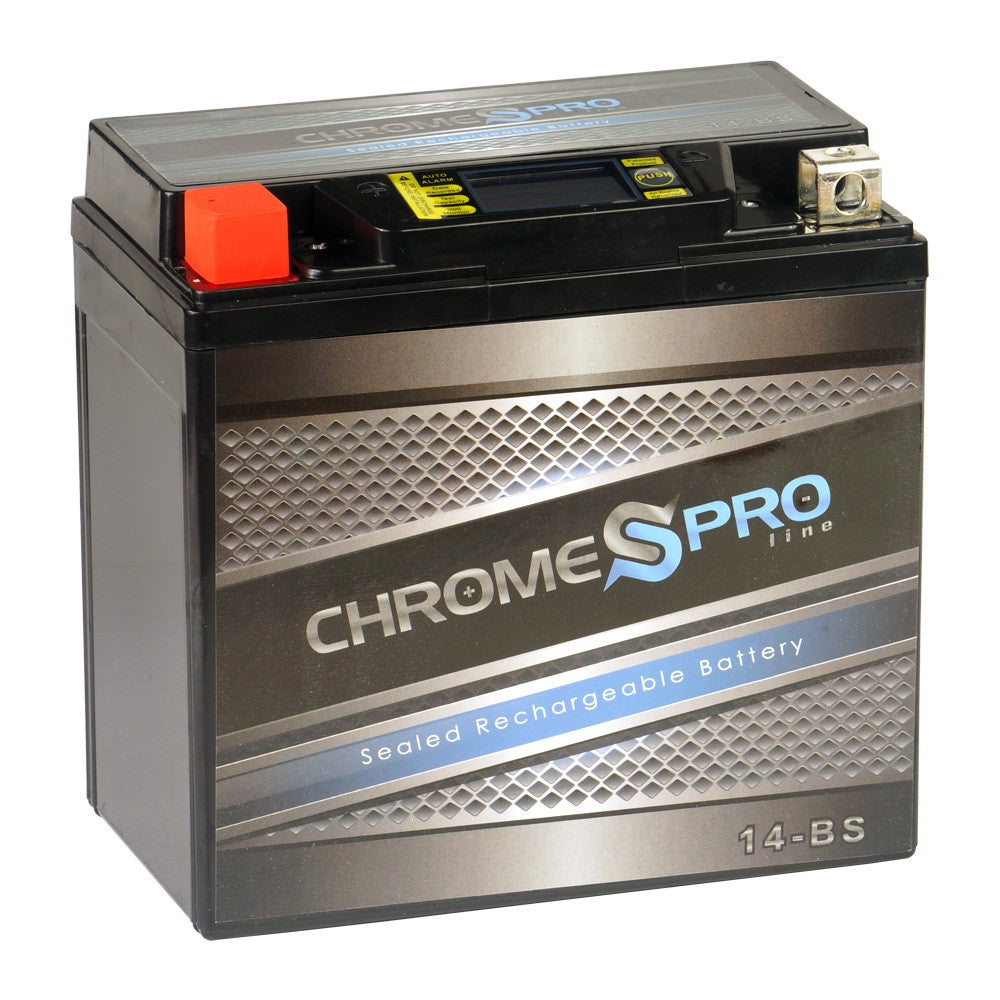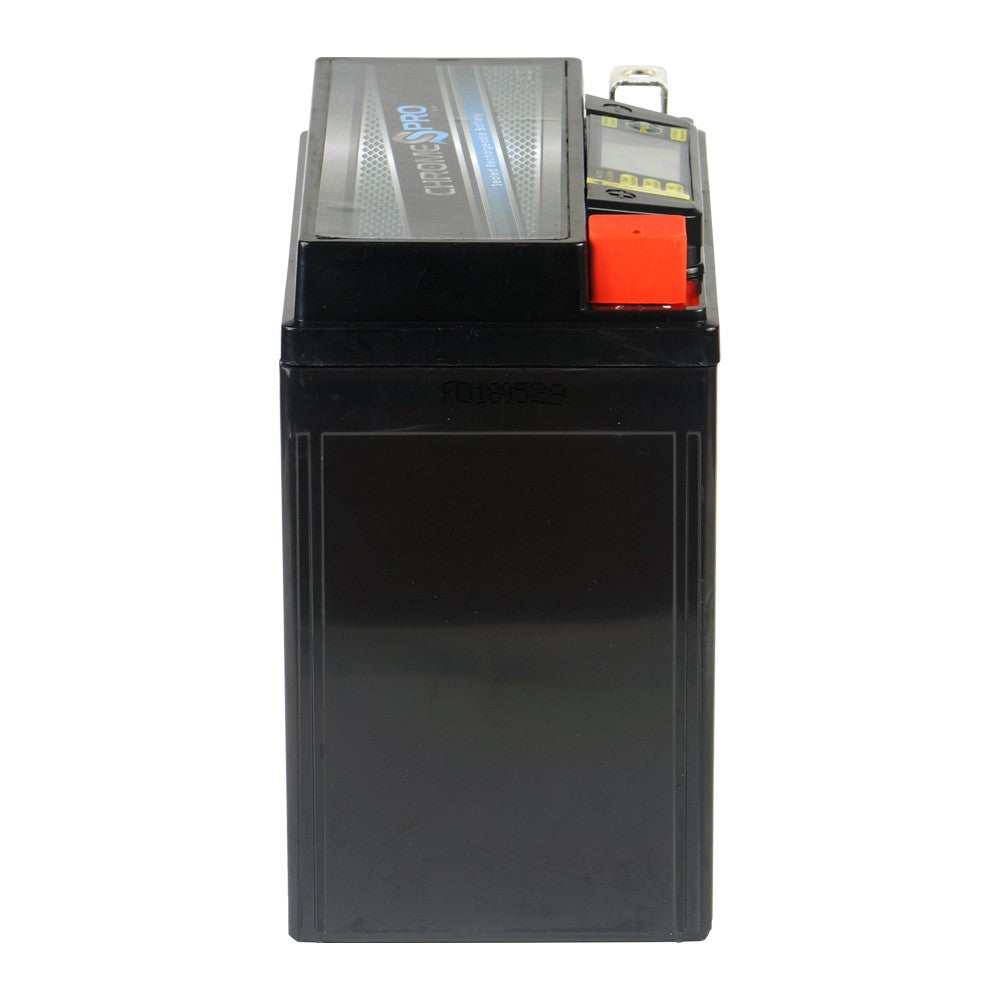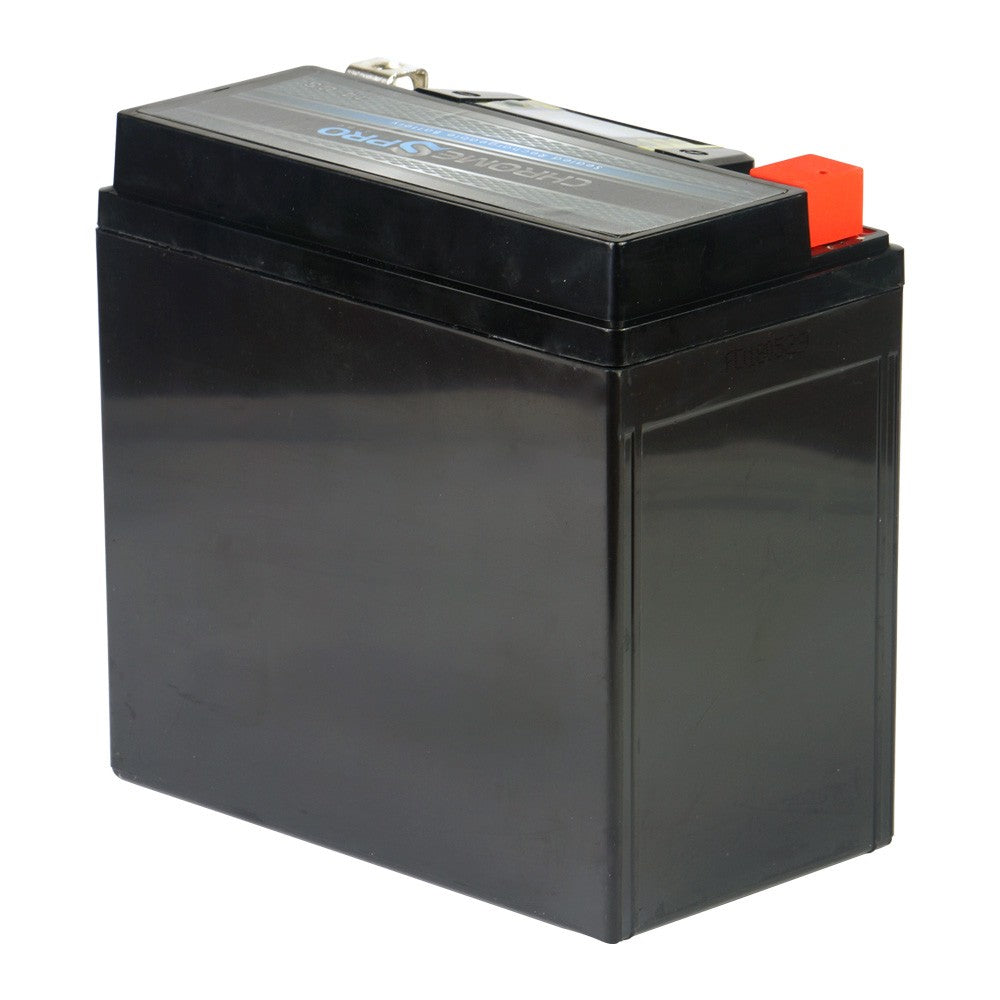 Chrome Pro iGel batteries are injected with Gel electrolyte and include advanced features such as a digital display and built-in intelligent chip. The display reads the voltage of the battery and alternator while an alarm warns you of low capacity/voltage or abnormalities. The iGel series automatically records the working date when your battery is installed and has a longer cycle service life than SLA batteries. Elements like the tough bridge welding, which helps to absorb vibrations, make this battery the premier choice of Power Sport adventurers. Each Chrome Pro Series YTX14-BS High Performance Power Sports, Maintenance Free and Fully Charged power sports battery is injected with Gel Electrolytes which allows a completely 'maintenance-free' operation.
No Spills, No Leaks & No Water to Check
Reduce risk and worry by always knowing what your battery life is
Heavy Duty Terminals
Extreme Vibration Resistance
Improved Life Cycle Performance
LED digital display
All Chrome Battery AGM power sports batteries are manufactured with the highest quality materials and rigorously tested to ensure safety, OEM compatibility, effectiveness and optimal performance.
Top notch Customer Service and Satisfaction is our top priority at Chrome Battery.
Affordable Pricing
Midwest Location in the Heart of America (Indiana)
All Orders Placed by 3PM (EST) Will Ship Same Day!
Extremely Fast Shipping (2-3 Business Days)!
Chrome Battery strives to provide every customer with an exceptional buying experience and top quality power sports batteries at unbeatable prices. Thank you for choosing Chrome Battery for your YTX14-BS battery purchase; your business is greatly appreciated.
You might also like
Recently Viewed Products